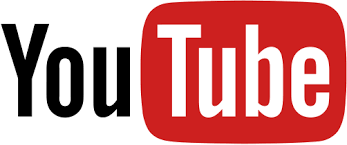 Mary Poppins by P. L. Travers (1934)
Mary Poppins directed by Robert Stevenson (1964)
Mary Poppins won a poll I posted on my YouTube community page, so if you would like to participate in future book vs movie polls (which I post quite often), subscribe to my channel!
If you become a patreon, I also post exclusive polls there as well! And for this month's exclusive Patreon video I will be watching Saving Mr. Banks which is about Walt Disney trying to get the rights to Mary Poppins from the author Travers! I will share my thoughts on the movie, as well as share how close to the truth the movie is.
Book Review
I feel I should begin by saying that I was in a reading slump before even beginning this book, and while reading it my slump never went away so it always felt like a bit of a chore to read this. But, as Mary Poppins would say, "In every job that must be done, there is an element of fun. You find the fun, and – SNAP – the job's a game!" No, but for real, I was hoping this book would capture me the way Peter Pan did but I just didn't like it quite as much. Each chapter is a different story about Jane and Michael's time with Mary Poppins and I think in some ways the lack of structure and plot was part of what made it hard for me to get into.
It is very whimsical and silly which I like, and I think this would be a great one to read to kids. It just wasn't my favorite children's book I myself have read.
Movie Review
I don't want to sound like a total Mary Poppins hater, but this was never one of my favorite movies as a kid. Don't get me wrong, I enjoyed it then and it has some great songs and I love Julie Andrews. I just think it is a bit long and I remember specifically not liking the part with when Dick Van Dyke dances with the penguins. As a kid I thought it was weird how he makes his pants long.
As an adult, I do feel it drags at times and found myself rather bored with the whole cartoon stuff when they are in the chalk world.
Having said that, I love the overall story, the acting is excellent, Dick Van Dyke is utterly charming as Bert and Julie Andrews is of course superb as Mary Poppins (it feels wrong to call her by anything other than her full name). I also found myself getting just a tad teary near the end so in some ways the last 20 minutes made up for any boredom I had with the first hour or so.
Oh, and I mentioned Peter Pan earlier and how much I loved that book. I had to shout out a great moment in the movie Mary Poppins when the maid is telling "all the other nannies who applied" that the position has been filled. She opens the door, and just sees a dog there and so she tells the dog. I don't know if they intended this as a nod to Peter Pan, where the kids do have a dog as a nanny, but that is what I thought of and loved it.
From here on out I will be getting into the details of book and movie which means I will be talking spoilers!
Mary Poppins book plot
As I said, there isn't much of a plot to the book. We have Mary Poppins who shows up when Mrs. Banks advertises she needs a nanny. Then each chapter is a different event and while they are connected to some extent, they are very much stand-alone stories. We have some stories that are familiar from the movie such as visiting the uncle who is laughing so much he is floating, and Michael and Jane end up laughing and joining him; Mary goes into the chalk pictures with Bert (though this is extended in the movie and Jane and Michael are there whereas in the book it was just Mary Poppins and Bert); the lady who sells food to feed the birds; and we see that in both Mary Poppins can talk to animals. The book also has Admiral Boom who lives on their street.
The book has a story about them going to the zoo at night on Mary Poppins birthday and they meet with the animals and there are humans in some of the cages. Then a story where they visit these two women who are made of different kinds of candy and they break their fingers off to give to the kids. Then there is a star in the form of a girl that comes to join them for Christmas shopping. Jane and Michael also have two younger siblings who are twin babies and we get a story with them where we learn all babies can talk to animals and the wind and trees, but one they turn like a year old they no longer can. We also have a story about a women who has two very tall daughters and a story about a woman and her dog, both of which are referenced in the song at the beginning of the movie.
Mr. and Mrs. Banks
To just totally jump ahead for a minute, the movie focuses on the parents, but especially the father, and he is the one that has the biggest change from the beginning to the end. This is not that case in the book and we rarely see the dad and he and the mom don't have any change happen through the course of the book. In the book the father does work at the bank, but we don't see into quite as much as we do in the movie. The mom in the movie is a suffragette, but the books actually takes place in the 1930's and the mom isn't doing anything with politics.
Bert
A big change is how much Bert is in the movie. He is in the chalk story in the book, but that's it as far as I can remember. Whereas in the movie he is there throughout all of it and it seems he had known Mary Poppins already. Travers was adamant that there not be a movie romance between Mary Poppins and Bert, and I am so glad they didn't try and include one.
It's kind of funny though, in the movie Bert is the person Mr. Banks seems to listen to. He gets mad at Mary Poppins and is all in a huff with everyone. Then Bert says his bit and the dad ponders that before then getting fired from the bank. Typical man, only listening to other men! Lol but that is what happens.
Mary Poppins
I of course need to talk about the title character! She is actually far sterner in the book and is also incredibly vain. We see this in the movie at times, like when she measures herself and it says she is practically perfect in every way. In the book she wasn't as cheery, and there were times when she was upset with the children. She isn't soft and when she does a nice thing, she almost seems put off by it and tries to brush it off. In both she is no nonsense, but in the movie, she is a bit more fun and lighthearted.
Movie plot
This movie seems to put more of an emphasis on the change Mary Poppins causes over the whole household and the hopefully lasting change in Mr. and Mrs. Banks. Mr. Banks prioritizes work and cares more about his boss than his children. Meanwhile Mrs. Banks is too busy with politics to look after her children. By the end, Mr. Banks is fired from his banking job due to Michael causing a run on the bank earlier that day, but Mr. Banks realizes it doesn't really matter anyway and choose to go home and make a kite to give to his kids. They had wanted him to fix the kite earlier, but he had been too busy. Mrs. Banks also contributes her suffragette sash as a tail to the kite. This seems very symbolic of Mr. Banks "fixing" their broken family.
As I said, I was quite touched by the ending. Starting when Bert talks to Mr. Banks as he is cleaning up the living room up to the very end.
Book vs Movie
This may not come as a surprise, but I think the movie wins over the book. I like that while it does keep the random events that happen like in the book, it also has an overarching story that helps give the movie more of a flow and we see some narrative arcs. I also thought Bert was a great addition and I just really enjoyed the casting of everyone. I also loved Dick Van Dick being in the role of the bank owner which was fun to watch.
If you have read the following books, I would love to hear your thoughts! I am also curious to watch the sequel because I saw it around the time it came out but to be honest, I don't remember much about it! If I watch it, I will talk about that in this month's Patreon video as well along with Saving Mr. Banks.
Fun movie facts
Disney was set on Julie Andrews playing Mary Poppins and when he offered her the role, she told him she couldn't because she was pregnant, to which he said he would wait. Then, she was hoping to be cast in the film version of My Fair Lady since she had played the role on Broadway. When she told Disney this, he again said that if she gets the role of Eliza, he will continue to wait for her to be available. Of course, Audrey Hepburn ended up being cast (the My Fair Lady people were wary of hiring someone with only stage experience) and Andrews starred in this instead! Then she was nominated for an Oscar and won!
Travers was very unhappy with the movie, and never allowed adaptations of any of the following books. This movie did incredibly well so Disney wanted to make a sequel, but he was not able to convince Travers into letting him. It took till 2019, over 20 years after her death, before a sequel was finally done.
Dick Van Dyke approached Disney asking to also play the part of the bank owner and said he wouldn't even need to be paid extra, he just thought the part was hilarious and he wanted to play it. Disney may have ended up paying him regardless, though. But the child actors didn't know that was Van Dyke while they were doing their scenes with him as the old man!
Travers also had wanted to cast to all be English, however Disney cast a mix of American's and British actors. J. K. Rowling was a stickler with this as well, requiring only UK actors to be in Harry Potter. This seems funny to me, considering how often non-American actors are cast in movies where being from US is a focus of the story. But I do understand that people from the US tend to be notoriously bad an doing other accents so maybe that has something to do with them being so picky about only wanting fellow Brits.
If you like this video, check out my peter pan book vs movie!