The podcast for this one is very different than the blog version, because I have a guest! What is written down below is what I used as a reference while talking to my guest about it. I highly recommend listening to our conversation! It is also on Stitcher and SoundCloud.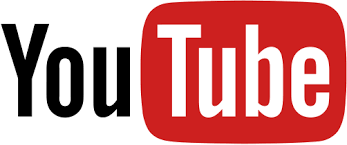 **Warning: Spoilers for both book and movie!**
A Long Way Home by Saroo Brierley (2013)
Lion directed by Garth Davis (2016)
Synopsis
When Saroo is five years old and living in India, he gets on a train he shouldn't have and is taken almost 2,000 kilometers from his home. After living on the streets, he ends up in an orphanage and is adopted by an Australian family. They are loving parents and he has a great upbringing. Then, when he is 30 he uses Google Earth and Facebook to find is home town and is reunited with his birth family.
Thoughts on the book
First off, this is an incredible story, and I am so glad Saroo, and his family caught the attention of the media, then Saroo writing the book about it all. However, this isn't the most well written memoir I've read. Which, at this point on this podcast, including this one, I have read nine memoirs. For the most part, memoirs aren't usually written the best. They are usually written by someone who isn't a writer but has an interesting story to tell so they write about it anyway. The biggest exception here is Nick Flynn. He is a writer and a poet, and I loved reading the two memoirs of his I have. Both of which you can learn about in my last podcast episode.
Anyway, even though Brierley isn't the best writer, his story is so captivating that the book was worth reading. While reading it, it gave me high hopes for the movie because there was so much potential here.
Producers Iain Canning and Angie Fielder recalled meeting Saroo Brierley and their first impressions of him. Fielder said: "When you meet Saroo you get a sense of how he managed to survive on the streets of Kolkata as a five-year-old. There is something about him as a person that is very resilient and industrious and confident. At the same time he's a quintessential Aussie guy with a larrikin sense of humor." Whilst Canning said: "I was very taken by how family orientated he is, both with his Australian family and with his birth family in India. At the time, he was genuinely surprised that his journey had captured the public's imagination, and had also captured the imagination of Google."
Movie
The script was adapted by screen writer Luke Davies. He is from Australia, and Saroo's story was well known. After the book was released, he went to see Saroo and his family to get permission to make it into a movie, to which they agreed. Davies also adapted the screenplay for Beautiful Boy which is also a memoir. I have read that book and seen the movie; I plan on covering it here at some point but just not sure when I will.
This movie is also director Garth Davis' film debut! Davis of course also went to all the locations Brierley talks about in his book. Davis said, "It was important for me to just walk in Saroo's reality as much as possible and so I literally retraced his steps as best as I could. I walked around his village by myself and imagined being a little boy growing up in that area. I sat on a bench at the Burhanpur Train Station where he woke up alone, and then on to Kolkata and the main train station, Howrah, where the full force of the story really hit me. I have my own kids and to imagine a five-year-old alone there, unable to speak the language … that's when I knew this was going to be a really powerful film."
The film took a while to get a production company to back it because the two producers involved were Australian and wanted to keep the location in Australia/Tasmania, where the original story takes place. This caused them to be turned down by a lot of American production companies who would only make the movie if the location was switched to the USA.
Acting
Sunny Pawar is amazing as young Saroo. The whole first hour covers his childhood years, so that first half really rests on Pawar's shoulders! He not only is so adorable, but his acting was very impressive.
He was cast in the role when he was 6, and while filming he was 6-7 years old.
Dev Patel plays adult Saroo and gives a stellar performance. He was nominated for an Academy Award, a Sag Award and BAFTA which he won. He really fought for the role, going to meet Luke Davies and Garth Davis before the script was even complete. He said the audition process was a grueling six hours and he was up against a lot of other guys, but he got the role! I read that after the success of Slumdog Millionaire (which was his breakout performance, and I also have a podcast for it if you want to check it out!) he had a hard time getting roles because producers and such didn't want to cast him in fear of people thinking they simply cast the most well-known Indian actor. He was amazing in Slumdog, so it sucks that because he was a minority, he had such a hard time getting roles! This kind of thing doesn't happen to white actors after being in a big breakout role.
If you are a Patel fan, you should check out my coverage of The Green Knight book vs movie!
Nicole Kidman was handpicked by Sue Brierley herself to play Saroo's adoptive mom. Kidman is of course an amazing actress. She is Australian and has two adoptive children of her own and so was able to connect with the character.
She said they had a longer than usual rehearsal process for her and Sunny to form a bond. Not only was he a 6 year old who had never acted before, he didn't speak English. It took time for Kidman and David Wenham (who is the adoptive dad) to build that relationship and trust with Sunny. The main way they connected was by playing cricket, which is shown in the movie.
Rooney Mara is the somewhat fictionalized character of Lucy, Saroo's love interest. Mara is an incredible actress and is amazing here. At the time, she was going to take a short break from acting, when director Garth Davis approached her with the script. She said, "I read it and it was a small part, but I thought the script was just so powerful, moving and beautiful that I was like 'this is really supposed to be my time off but I want to talk to this guy.' And within talking to him for two minutes, I knew I was going to work with him."
She went on to be in another Davis film where she re-met co-start Joaquin Phoenix (the originally met on the set of Her) and the two of them began dating! They are now engaged and have a baby together.
Priyanka Bose doesn't have much screen time, but she plays Saroo's birth mother Kamla and is so moving in all the scenes she is in. She met with the real Kamla while preparing for the role and said, "I could tell how her life had has been. I got down on my knees and hugged her and thanked her for her courage."
Kamla-Saroo's birth mother
Kind of starting with the end here, but I really liked learning what Kamla was doing all those years while Saroo was missing. The book talks about how she had never given up hope that he was alive and would return, even when people told her she needed to move on and that she was crazy. When Saroo asks why she stayed in the same town, when her other two children had moved to a different city. The books reads, "She replied that she had wanted to stay near the house she had been living in when I disappeared, so that if I ever returned, I would be able to find her. I was bowled over by the thought. It's true that if she'd moved farther away, I would have had no chance of tracking her down. The strength of my mother's maternal instincts—her belief that I hadn't died and that I would someday return—seems to me now one of the most incredible aspects of this whole story."
He also learns that she never stopped praying for him, and the day before he returned, she had been praying to Allah and had seen a vision of him.
I wish the movie would have shown her story more, because as Saroo says, she is one of the most incredible aspects of the story!
Their reunion in the movie was so powerful though and I felt much more emotion seeing it on screen than I had when reading it. The movie doesn't show the struggle of having to use a translator, since Saroo no longer remembered any Hindi. He said, "It was bittersweet to be so close to my family and yet still cut off in this fundamental way." The movie shows though the love and bond they have, even without being able to talk directly.
Mantosh
The biggest change from book to movie is with Saroo's adoptive brother, Mantosh. Both show that Mantosh acted out when first arriving and took a lot of his parents' attention. However, it seems as he got older, he calmed down and adjusted.
In the movie, Mantosh seems to have become a drug addict and still has mental problems. This puts a lot of stress on Sue and causes contention in the family.
The book never says anything like this. In fact, after Saroo decides, he doesn't want to work in hospitality, he works with his dad at their company and Mantosh also joins them so all three are working together.
I didn't like the changes made to Mantosh because one, it wasn't even totally true. And two, they bring in this drama with him, but then never wrap it up. At least not as far as what happens to him is concerned.
Saroo losing himself
Speaking of Saroo working, in the movie he hits a rock bottom of sorts. He breaks up with Lucy, becomes overly obsessed with trying to find his birth home, and quits his job. In the book, real life, Saroo never says he spiraled like this. HE talks of he and a girlfriend breaking up, but I don't recall it being related to his Google search. He also was working with his dad the whole time he was searching. Though he does get on the computer right when getting home from work and would be on it all night long. When he finally finds the right station, it was past midnight and he had been on the computer since 5:30pm!
Guddu
The movie really plays up his memories with Guddu and I'm pretty sure the reason for this is because we later find out he has died. Maybe the filmmakers wanted to honor his memory, but I also couldn't help but wonder if they did this to make news of his death hit us even more.
In the book he talks about missing his sister Shekila the most because that is who he spent most of his time with.
When he reunites with his family, he learns that because of Guddu's death and Saroo's disappearance, Kamla was able to afford to send Shekila and Kallu to school which led to them getting decent jobs. It's is fortunate, but sad it had to happen because of Guddu's death. Both book and movie also talk about how hard it was to hear about Guddu. For his family, Guddu's death was something that had been processing for the last 25 years, but for Saroo, it was as if his death had just happened.
In both, after meeting his birth family he leaves a voicemail for his adoptive parents saying that "…My mother has thanked you, mum and dad, for bringing me up. She and my brother and sister understand that you and dad are my family, and they don't want to intervene…I love you."
There is more to it, and the movie follows the original message except at the end. They add, "…I love you, mum, so much. And you, Dad. And Mantosh."
Earlier in the movie there had been some tense moments regarding Mantosh. It makes these last lines more meaningful, and I think because he was able to connect with his family, and connect with himself, it gave him a greater capacity to love, and forgive, because he was finally whole himself. The movie may not have tied things up with what happens to Mantosh, but it does ties things up with how Saroo feels towards him.
Highlighting the importance of knowing where you come from, both biological as well as geographically, the book has a line which reads, "I wanted to know where I came from—to be able to look at a map and point to the place where I was born—and to throw light on some of the circumstances of my past."
Reuniting
The movie does such an amazing job filming the scenes where he is reunited with his Family. In the book it reads, "My return seemed to inspire and energize the neighborhood, as though it was evidence that the hard luck of life did not have to rule you. Sometimes miracles do happen." He talks about how so any people came by the house while he was there, and his mom was so happy and proud to show them her lost son.
The movie shows this by having a large crowd gathered around them and really gives that sense of love and hope for everyone present.
Adoptive parents
In the book he talks about how his adoptive parents tried to keep him touch with his Indian culture. He says, "Mum had decorated the house with Indian objects—there were some Hindu statues, brass ornaments and bells, and lots of little elephant figurines. I didn't know then that these weren't normal objects to have in an Australian house. She had also put some Indian printed fabric in my room, across the dresser, and a carved wooden puppet in a brightly colored outfit. All these things seemed sort of familiar, even if I hadn't seen anything exactly like them before… She also knew an Indian couple in the neighborhood, Saleen and Jacob, and we would visit them regularly to eat Indian food together. They would speak with me in my own language, Hindi…"
I like that Sue tried to make Tasmania still feel a bit like home and how much she cared.
Brierley also talks about the conflicting emotions he, and I'm sure most adoptive kids feel, about feeling guilty thinking about your birth family and wanting to be with them, or simply to know them. He says, "Once I was safe and secure in my new home in Hobart, I thought perhaps it was somehow wrong to dwell on the past—that part of the new life was to keep the old locked away." Though as I mentioned earlier, at some point he does talk to Sue about how he got lost. He also felt nervous telling them he was looking for his hometown, and he writes about how they were also a bit on edge about him going to meet them. Not because they didn't want him to see his mom again, but because they were understandably nervous how it would affect their own relationship with him.
The movie shows this in a beautiful scene. He shows Sue the maps and how he was worried about telling her about it. She replies that she wants his birth mom to see him again and to see how beautiful he is. A wonderful example of a mother's pure love.
The movie also has the scene where Saroo learns why Sue chose to adopt when she could have had her own kids. This is explained in the book, but he doesn't state when he learned about her background and her passion for adoption. It's a great scene in the movie and very well done.
Random Changes
Once change that was made, was in the movie there is a woman who finds him in Kolkata and takes care of him. She introduces him to a man who says he will help, but Saroo gets a bad vibe from him and runs away. In the movie, it was a group of fishermen who introduced him to the man. In the movie, it almost seems more of a betrayal that it is a woman. You think of a woman as feeling that nurturing feelings towards a child in need, so having it be her who is willing to turn a boy over to such a man seems even worse.
The end of the book, Brierley also talks about taking the train from the original station he was at, onto Kolkata and what that experience was like. As well as visiting the places he was in while in Kolkata including the detention center and Ms. Sood's orphanage. It was interesting to read about this in the book, but I am fine with it being cut from the movie.
In the book he also gets help from an Indian Facebook group as to get more information on his hometown, since he knew little about it, including not knowing how it was even spelled. The movie has him get all the info he needs from Google Earth.
The movie doesn't talk about his birth dad at all, but in the book, we learn that when Kamla was pregnant with Shekila, he left them to marry a different woman. When Brierley returns, he wants to reach out to his father as well, even though he has few memories with him and the ones he does have aren't very positive. He writes, "But although my family had sworn they would never have anything to do with him again, no matter what the circumstances, I couldn't find it in myself to feel the same. If my father genuinely regretted his behavior, then I could forgive him. Perhaps because I'd also made a decision that spiraled out of my control, I could imagine that he might have made a bad decision, and everything else had rolled forward from there. I couldn't hate him for making mistakes. He remained my father—even if I didn't really know him—and couldn't help but feel that my reunion with my past was incomplete without his role in it."
Random Scenes I liked
In the book, Brierley says that the woman in charge of the orphanage, Ms. Sood, talk the kids who were being adopted, how to eat in a Westernized home. The movie has this scene, and it was so cute and sweet to see the kids having fun as they do this.
There is also the scene in the movie where he is on the plane to Tasmania and as the plane is taking off you hear the train leaving. Showing Saroo's trauma of that event being triggered by once again leaving.  
The whole first half is filled with great scenes with Pawar, and the other actors involved.
Science of memory
This isn't in the book, but there is a part in the movie where Saroo and Guddu see this red food called jalebi. Saroo is asking for these, because they are poor, they can't get them. The jalebi is brought up again while on the train platform before Guddu leaves.
Then, when Saroo is an adult, he is hanging out with Indian friends he has met through school. He goes into the kitchen and see jalebi. He is flooded with the memories these bring up, and he opens up to his friends about his childhood. I loved this scene and found it so powerful.
In an interview, writer Luke Davies says this scene was inspired by the famous study by Marcell Proust when he discovered the taste and smell of a madeleine cookie dipped in tea brought back all these memories. He said, No sooner had the warm liquid mixed with the crumbs touched my palate than a shudder ran through me and I stopped, intent upon the extraordinary thing that was happening to me…. I sensed that it was connected with the taste of the tea and the cake, but that it infinitely transcended those savours, could, no, indeed, be of the same nature….Undoubtedly what is thus palpitating in the depths of my being must be the image, the visual memory which, being linked to that taste, is trying to follow it into my conscious mind… those memories, so long abandoned and put out of mind, nothing now survived, everything was scattered; the shapes of things, including that of the little scallop-shell of pastry…had been so long dormant as to have lost the power of expansion which would have allowed them to resume their place in my consciousness. But when from a long-distant past nothing subsists, after the people are dead, taste and smell alone, more fragile but more enduring…more faithful, remain poised a long time, like souls, remembering, waiting, hoping; and bear unflinchingly, in the tiny and almost impalpable drop of their essence, the vast structure of recollection."
I've read that your smells are the most potent regarding bringing a forgotten memory to life.
In the book, Brierley says he was often recounting his past, in his head if not to others. When he was old enough to talk, he told his mom about what happened, and she even helped him draw a map. He says he went over it countless times in his head, and I couldn't help but wonder if going over it over and over messed with his memory rather than help it. Of course, the point is moot, because he finds his family regardless.
None the less, I thought it would be interesting to take a detour and talk about memories when it comes to trauma specifically.
"Trauma memories – like all memories – are malleable and prone to distortion. Indeed, there is growing evidence – from both field and lab-based studies – to suggest that the memory distortion follows a particular pattern. People tend to remember more trauma than they experienced, and those who do, tend to exhibit more of the "re-experiencing" symptoms associated with post-traumatic stress disorder (PTSD). Our own research suggests that the likely mechanism underlying that distortion is a failure in people's source monitoring. After a traumatic experience, intentional remembering (effortful retrieval) and unintentional remembering (intrusive mental imagery) can introduce new details that, over time, assimilate into a person's memory for the event. 
For example, traumatic events are highly likely to be rehearsed extensively in an intentional manner: victims will often make a statement to police, be exposed to media footage, and engage in conversations with other friends, family, doctors, or therapists (6). Each rehearsal opportunity comes with the potential for the inadvertent suggestion of misleading details [e.g., (3, 4, 7, 8)]. In addition, traumatic experiences are also frequently rehearsed in unintentional ways via intrusive images, thoughts, and memories; the "re-experiencing symptoms" typically associated with PTSD [e.g., (9)]. Sometimes, those thoughts and images will reflect genuinely experienced aspects of the event; sometimes, however, they may be memory traces of similar events witnessed in the news or entertainment media. In either case, people may inadvertently generate additional imagery relating to those traces that fits with the experienced event. Critically, over time, those non-experienced thoughts and images may become just as familiar as those that were experienced, increasing the likelihood of source monitoring errors"
Affective Disorders and Psychosomatic Research, a section of the journal Frontiers in Psychiatry.
Another article from the Northwestern Medicine Study says, Every time you remember an event from the past, your brain networks change in ways that can alter the later recall of the event. Thus, the next time you remember it, you might recall not the original event but what you remembered the previous time. The Northwestern study is the first to show this. 
"A memory is not simply an image produced by time traveling back to the original event — it can be an image that is somewhat distorted because of the prior times you remembered it," said Donna Bridge, a postdoctoral fellow at Northwestern University Feinberg School of Medicine and lead author of the paper on the study recently published in the Journal of Neuroscience. "Your memory of an event can grow less precise even to the point of being totally false with each retrieval." 
All this being said, a before forgotten memory which presents itself when a smell or some other thing triggers it, is the purest form of memory and you should probably write it down. Each time you remember it after that, it will be altered in some way.
Brierley said when he wrote the book certain things would jog his memory and bring something he had forgotten to light, and that memory would trigger another memory. So, I'm not saying this this memoir, or any memoir for that matter, are rubbish because their memories aren't even accurate. If they are basing their story off past journals that helps it to be accurate, and if it is a memory that had been down deep and was undisturbed it is also more accurate. In general, though, I think people don't often make huge changes to their memories. Although, as the quote about trauma memories states, there are times when the memory may be totally fictional, and you don't even realize it.
Thinking about this always makes me question what I believe in be true in my life! I really need to start keeping a journal…
Book or Movie
The book has more information that the movie does, of course. However, this is one of those rare cases, where I like the movie better. Even though it has less "facts", I think it surprisingly has more emotion than the book.
The traditional filming style for a movie like this would have been to start with Saroo has an adult in Australia, and flash back to his childhood. However, they decided to start in India and have us go on the same journey Saroo does. I love that they chose to film it this way. As an adult, there are a few flashbacks to being a child in India, and they are very well placed.
So much good has come into the lives of both sides of Saroo's family due to him finding his birth family. He writes, "It's true, too, that my Indian family has received opportunities they would not have had otherwise had none of this taken place. I feel strongly that there is an element of destiny in these events, intertwining my two families, with me as the linchpin…
It is sometimes difficult not to imagine some forces at work that are beyond my understanding. While I don't have any urge to convert that into religious belief, I feel strongly that from my being a little lost boy with no family to becoming a man with two, everything was meant to happen just the way it happened. And I am profoundly humbled by that thought."
It is an incredible story and I highly recommend the movie to everyone!