You can read the blog, or you can click on one of the icons below to listen to the podcast version! Click HERE for more listening options!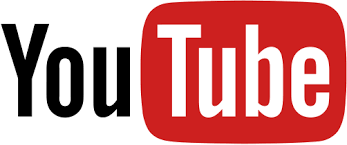 August 12, 2020 is when I posted my first blog/podcast for Why the Book Wins. Writing a blog where I compare books and movies is something that I had thought about doing for years. Unsurprisingly, the Covid-19 pandemic seemed like a great time to finally put that in action. (I have an Instagram for my podcast, and it seems like there are so many people that have started review pages and blogs for books or movies during the pandemic lol.)
In celebration of hitting the one year mark, I thought I would share a little about me, why I started this podcast/blog, and what some of my favorite books and movies have been from the past year!
How It Got Started
On my blog I share a bit about myself and what gave me the idea to start this, but I thought I would share it today as well.
When I was a kid, we would often be part of the local library's summer reading activities. One year, when I was in 4th or 5th grade, they had us write a paragraph comparing a book with the movie version. I wrote mine about Where the Red Fern Grows and I remember ripping into the movie saying how it didn't measure up to the book. Even though this was just a fun summer thing, and wasn't for a grade or anything, I remember getting really into and I'm pretty sure I wrote more than what was expected.
Fast forward to 2015, I was reading The Picture of Dorian Gray and I remember thinking how cool it would be to start a blog where I compare books and movies. I didn't actually go through with it though for a few reasons. I was working a lot, so maybe I felt I didn't have the time; I didn't know the first thing about starting a blog (though if I was serious about it, I could have asked me brother because he had started a blog for college a couple years earlier, or even just googled how to do it!); and I just wasn't self-motivated enough to follow through.
Fast forward to 2020, with extra time amidst Covid, I decided to do it! I had also started a running blog a few years prior, so I now knew how to create a blog and get visitors to it. My husband had bought a podcasting mic for a thing he was doing, and because he had that already, is what gave me the idea to also have it be a podcast! I still stuck with the blog format as well mainly because I don't know the first thing about promoting a podcast, but I do know who to promote a website. Even though my main goal is to have people listen to the podcast, I have the blog as a way to bring them to the podcast. But of course, people who just skim the blog are also appreciated! (Especially if you leave a comment afterwards!)
Having More Guests!
Just a few weeks ago I had my first guest on the podcast, and last week I had my second! Mine is the only review podcast I know of that has just one host. Recording with someone else definitely felt weird and caused for a totally different layout of the podcast. I get why people have a co-host, because I think it helps there to be a more interesting conversation about the book and movie when there are different opinions. Having said that, even though I will have guests in the future, I don't see ever having a permanent co-host. I like to have 100% control over the podcast and what books/movie I choose lol.
It was fun having someone else one though, and I already have a few more guests penciled in for the next few months! And because I am super cool, my past two guests as well as my upcoming guests are all members of my family! At some point it would be cool to have someone on who is "in the industry" in some way. For now though, I love having family as my guests! Growing up, we were pretty much all really into movies and reading, so it was a big part of our childhood and most of us still enjoy reading.
For the last year, I have posted reviewed of thirty different books. There are 52 weeks in a year, and though I had intended on taking time off here and there, I ended up taking much more time off than I would have liked. Having said that, 30 episodes isn't bad! (My year mark is August 12, so technically Lion was posted as part of Year 2).
Favorite Books
Of the thirty books I have read, some of my favorites would be If Beale Street Could Talk, Another Bullshit Night in Suck City, The Picture of Dorian Gray, 12 Years a Slave, and Annihilation.
Beale Street is such a beautifully written book and deals with the injustices black American's face while also being a romance. It is a book that has really stuck with me and I highly recommend it. The movie is also amazing, but I'll actually be talking a bit more about the movie later in this episode.
Suck City by Nick Flynn is about struggling with relationships, finding who you are, and dealing with addiction. This book is a memoir and is also so beautifully written and is so captivating. Once again, the movie adaptation is also really good and I recommend that as well. Though I prefer the book. I think my podcast for that one was pretty good, so you should give it a listen!
The Picture of Dorian Gray I love because once again it is beautifully written, and it is also just such a classic story that has been retold over and over. It's a book that I think will also stick with you and make you reflect.
(By the way, those first three are all books written by poets, which explains why they are all just so beautiful, even when talking about difficult and ugly things such as racism, addiction and selfishness.)
12 Years a Slave is an important book because there are incredibly few book actually written by someone who was a slave, describing what it was like. Northrup's story is a tragic one, yet also amazing because he was able to make it back home. Though as I talk about in the podcast, shortly after his return, he mysteriously disappeared once again.
Annihilation is a sci-fi book so unlike any sci-fi I have read and I was so intrigued by the weirdness but also by the Biologist herself and her story. The movie is also amazing, and I highly recommend it, and I also think my coverage of them is worth listening to!
Honorable mentions would be Jurassic Park and A Scanner Darkly.
Jurassic Park was one that just took me by surprise because I hadn't expected it to be as good as it was! Such a fun, fascinating, and at times eerie book!
A Scanner Darkly I enjoyed because it is just such a trippy book and is so well written. After reading this, I feel like I now know to some extent what it feels like to lose your mind and be so out of touch with reality. It is also sad, because it is ultimately a warning to others. PKD based the story loosely on his own experience and at the end shares a list of names of people he was friends with the effect's drugs have had on their lives.
Favorite Movie Adaptation
Of the thirty topics I have covered, I think my favorite movie from the bunch would be There Will Be Blood, based on the book Oil!. Though I wouldn't say this is my favorite "adaptation" because it is so different from the book. Not only are there so many changes to the story, but it also doesn't even stay true to the overall theme and feel of the book. I don't mind this, because I liked the movie better than the book. Paul Thomas Anderson took the idea of an oil man, his son and a local "prophet" and just kind of ran with it from there. If you want to know about all the changes that were made from book to movie, make sure and check out that episode!
As far as my favorite adaptations go, I would have to say Catch Me If You Can, Shutter Island, Lion, I'm Thinking of Ending Things and 12 Years a Slave. And I feel like I should name Cool Hand Luke just because that movie is such a classic and is worth watching.
Catch Me If You Can was a great adaptation because although they veer from the true events, I think the changes made created a more compelling and touching story.
Shutter Island is another DiCaprio movie, and this adaptation follows the book so closely, it is one of the more faithful adaptations I watched. The novel was fantastic, but I chose to mention the movie instead because the visuals are just so incredible, not to mention the acting. The book does give more background with Teddy, and if you want to know more you can listen to that episode (or just read the book!).
Charlie Kauffman did an amazing job with I'm Thinking of Ending Things by taking the book and its themes, and putting his own spin on it, while still sticking to the vibe of the book. I love adaptations like this because it isn't the director/script writer taking the book and making a movie replica. Instead, they put their own take on it and make it their own. (Not that I have a problem with movies following the book extremely close, because I just listed Shutter Island as a favorite due to how true to the book it is).
By that way, that episode was by far the most played episode of the past year. I released it soon after the movie came out so that helped. It was also a movie that was hard to understand, so I think a lot of people were googling it and had more interest in learning more. The second most was Jurassic Park, but Ending Things had more than double the plays Jurassic Park had. Crazy Rich Asians is the close third most played.
The movie Lion I loved because it is such an emotional movie and is so well done. It took an incredible true story and included the emotion that the book sometimes lacked. That episode is one I did with my sister and I highly recommend listening to us discuss it! I also might be biased with this one right now because it is fresh in my mind still.
12 Years a Slave is also a very faithful adaptation, and really brings Solomon Northrup' story to life. It is sometimes painful to watch, but Steve McQueen does an amazing job, and the acting is so powerful and real.
Least Favorite Book
My least favorite book would have to be We Were Soldiers-sorry Joe! It's not that it's poorly written, I think it just isn't a topic that I am drawn to. I am glad to have read it and watched the movie because I did learn things from it. I also really enjoyed doing a podcast with my brother and he is very knowledgeable with military stuff so even though that book may not have been a favorite, I still recommend listening to that episode.
Another one that comes to mind is The Drop. That book was written to be released in conjunction with the movie, and it just doesn't seem necessary. Yes, we learn a bit more background on the characters. It honestly wasn't background info that was particularly pertinent though, so I would definitely say to just watch the movie when it comes to that one.
Least Favorite Movie Adaptation
My least favorite movie might be The Woman in the Window. The source novel wasn't the best out there, but then the movie took some liberties that just kind of ruined it for me. (That ending! Ugh!) Amy Adams is in the lead role and gives a solid performance, then you had Jennifer Jason Leigh who is amazing, yet here she doesn't even have any lines. Julianne Moore, Gary Oldman and Anthony Mackie are also supporting roles, but once again their roles are so brief, and they just weren't utilized as much as they should have been. Check out my episode for that one though to learn the bizarre story about the author of that book!
The john Wayne version of True Grit would probably be runner up. It was just kind of a forgettable movie, though I might be biased because in general I don't love westerns.
Updates on Past Episodes
In this episode I also wanted to take the opportunity to mention some things I wish I could add or change to former episodes.
For starters, in my episode for If Beale Street Could Talk, I am far too harsh on the movie. I had read the book twice in a short time period and I loved it so much, that it made me overly critical of the movie. Looking back, it is an incredible film and is so beautiful. Barry Jenkins is so amazing and talented, and he did a fantastic job bringing Beale Street to life. Sorry I was so harsh earlier!
I did a podcast for Girl, Interrupted which is about being in a mental institution and talks about various personality disorders. I did do some research into some of these diagnoses, but I have since learned more and wish I would have done a better, more thorough and informative podcast on the subject.
In my episode on Limitless I say that there was no alternate ending, even though it seems like there would have been one. Like a week after I posted that episode, I found out that there is indeed an alternate ending! So, spoilers ahead for the movie Limitless. I mean, it came out like ten years ago, but if you don't want the ending spoiled, skip ahead like 30 seconds. In this alternate ending, Van Loon approaches Eddie like we see, where he tells him he shut down Eddie's lab and that Eddie is basically in the palm of his hand and must do what he says if he wants to keep getting NZT. Van Loon leaves, and in voiceover Eddie says how he needs to use his brain power on NZT to find a way off of NZT without dying and without ruining his career. It ends from there and we are left wondering what happens.
When I covered Slumdog Millionaire and the book it was based on, Q and A, I forgot to mention a huge reason why I liked the book better. In the book when we learn the reason he tried to get on the show in the first place, was because the host was the guy who abused women. I know I covered that part of the plot, but I didn't say how much I loved that twist at the end and I wish the movie would have had some kind of unexpected event like that happen.
This is a more minor thing, but the book Annihilation was written by Jeff Vandermeer, but for some reason I kept calling him James Vandermeer, sorry about that Jeff!
This is also a kind of minor one, but in the episode on Suck City/Being Flynn, I said the director Paul Weitz did the American Pie movies. This is a bit inaccurate because he actually only directed the first one, he didn't do all of them.
Topics I will be covering in the next year
Speaking of Year 2, I thought I would share some book/movies I plan on covering! For starters, in three weeks I will be posting a podcast on The Immortal Life of Henrietta Lacks and I will have a guest for the episode! This is such an amazing and important book, and if it counted towards year 1, I would have claimed it as one of my favorite books, like in the top three for sure, for the year. I am really excited for you guys to hear Henrietta Lack's story and you should definitely listen to that episode when it airs. Even if you have never heard of that book or movie and have no idea what the HeLa cell is, you should listen anyway because it is based on a true story and it is something that we have all benefited from! So, it will be an informative episode, I think.
I am also looking forward to my October reads. This will include Interview with the Vampire, a Stephen King book (can you guess which one?), as well as a book by Lois Duncan (I loved her books when I was in high school, so it'll be interesting to go back and reread it over ten years later!). As I explained in my Shutter Island episode, none of the book/movies I will be covering will be that scary and won't be in the horror genre per se.
I will also be covering Little Women and talking about the latest version which I have not yet seen. That episode will also have a guest! (Fun fact, my guest and I, who is a sister of mine, are related to the author Louisa May Alcott!)
I will also be covering some new releases such as House of Gucci, Nightmare Alley and Flag Day. I have also anxiously been awaiting the movie Death on the Nile, but it keep getting pushed back. It is now supposed to be released in February 2022, so here's hoping they stick to that! Death on the Nile was one of my favorite Agatha Christie books and I'm really looking forward to this adaptation!
As I said, this year I had 30 episodes, which is 30 books and movies. Actually, it's more than that, because for some episodes I read two book and then there were others where I watched two movies.
Going into Year 2 I want to be more consistent. I plan on releasing a podcast for 12 weeks straight, then taking a week or two off before going into the next 12 weeks. If I am covering a book that has multiple adaptations, I may do separate episodes for the separate movies.
I just got done watching the official End of Watch movie with my husband and he asked me if I would be willing to do a podcast about such a movie with no book background. It's tempting but I want to keep this blog's focus on films that stem from books. Perhaps I'll start a separate blog for movies with no book.
Oh, I also think I will cover Count of Monte Cristo next year, which will definitely be split into at least two episodes. I have read the book before and absolutely loved it, it's just a bit of an undertaking because how long it is.
I guess that wraps it up for today's One Year Celebration! If you enjoy my podcast, I would love it if you shared it with others! I would also mean a lot to me if you left me a review, specifically on Apple podcasts. You can also follow me on instagram at @whythebookwins, and I also recently made a facebook page! I post different polls on there, so it gives you a chance to participate by helping me choose what books to cover. I also made a page on buymeacoffee, where you can donate money to help support the podcast!
Thanks again and here's to Year 2 of Why the Book Wins!