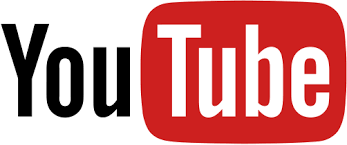 Today I am celebrating the end of season two of Why the Book Wins, looking back at the 53 book vs movie episodes I have covered this year and going over which were the best and the worst!
I did a season one book vs movie recap if you want to hear me talk about the first year of Why the Book Wins!
My Why the Book Wins anniversary is August 12, 2020-that is when I posted my first ever book vs movie comparing The Stepford Wives by Ira Levin with the two movie adaptations! It started out as a blog and podcast, but after my first year, I decided to start a YouTube channel as well! And I am so glad I did because being on YouTube has been so much fun. It is def a lot more work than when I was podcasting, but it is worth it.
What to expect going forward
My first year I did 31 episodes, and this year I did a whopping 53! I did take a week off here and there, but there were a number of times when I posted two episodes in one week (mainly when a new release was coming out). I am so proud of having done that many episodes! But going into season 3, I think I will make myself take more time off and cut back on those two a week episode.
I also think I will film past episodes as a YouTube video! I didn't start constantly filming these as a talking head video until the end of November, so there are over 30 episodes that are just audio. Since I write them out as a blog post first, I can just go back and read what I wrote and record the episodes. But if there is one, I want to reread, it gives me a reason to revisit the book/movie.
Going forward, I also want to start filming a YouTube live video here and there for the book vs movie topics. It may have to wait til October, but it is def something I want to do! I think it would be so fun to interact with my audience and get your opinion on whatever book/movie I am discussing in the video.
What I have learned
I know I have improved with being more comfortable talking into a mic, or a camera, and I can also improve upon past episodes. I think I have also become better at analyzing books and movies and putting my thoughts into words. I am by no means the best book or movie reviewer out there, but there are some older episodes I have listened to, and there are certain things I wish I would have delved deeper into. If that makes sense.
Shoutout to my guests!
Before getting into the episodes, I have done this year-comment down below and let me know either which book vs movie episode led you to my channel, or which one has been a fav of yours.
I also want to thank the guests I have had which include some family members-my sister Paisley for Little Women, my dad for The Hustler, another sister of mine, Trudee for The Immortal Life of Henrietta Lacks, and then yet another sister, Michaelene for Where the Crawdads Sing!
I also had some fellow podcasters/youtubers as guests which was so exciting! The Forgotten Cinema joined me to discuss the movie Enemy which is based on the book The Double. Ink to Film was on for a Stephen King episode, Secret Window. And Shannon Hovey joined me to discuss Dark Places by Gillian Flynn!
Favorite Books
Misery–this one won't come as a surprise! I read it twice in the past year and it is a book that holds a special place in my heart. I don't want to sound like a broken record, because this is one I have talked about a lot. But I love the character of Paul, I love Annie as the villain and reading this knowing she represents addiction is a huge reason why I love it so much. The rawness and vulnerability of Paul has really stuck with me, yet also has scenes you shouldn't be reading while eating loool
The Shining–I had to mention this one as well. So creepy, so unsettling, a terrifying look at alcoholism and the cycle of family violence. The characters are so well crafted and I absolutely loved this book and it deserves all of the hype it gets.
Beloved–One of the hardest books to read, but so beautifully written. It also has some of my favorite characters-Paul D and Denver. Setha and Beloved of course are so interesting to read about, but my heart really went out to Paul D and Denver. A truly incredible ghost story about the trauma of slavery and the events involving Setha are based on an actual event and that is the most haunting aspect of all. The fact that this may be a novel, but it is based in truth, shows the true horror of our countries past involving slavery.
Sometimes a Great Notion–An amazing family saga that is written in a similar style of Beloved-jumping from perspective to perspective and jumping from one year to another without warning. Again, great characters who all feel so real and I love that it is a story where no one is made out to be the bad guy or the good guy. Well, aside from Joby, who is as good and wholesome a person can get.
The Power of the Dog–An incredible book with an ending that will leave your jaw on the floor. Another beautifully told story with humor, love, loyalty, and spite.
Immortal Life of Henrietta Lacks–This book is so jam packed with information, and it is told in such a compelling way and will keep you engaged the whole time. It is a sad story, but there are a lot of beautiful moments within the story of the Lacks family as well.
Jane Eyre–I don't often read romance, but when I do, it is in the form of a gothic novel with ghostly/vampiric imagery with a female protagonist who is my personal hero.
Bullet Train–This book was the most fun I have had all year! Oh my gosh I loved it so much! A dark comedy that will touch your heart.
Favorite movies
Joe–This is movie that more people should be watching! Incredible performances, a heart wrenching story, and scenes that will give you goosebumps. The book is great, but this is one where the story was elevated when you saw it performed.
The Green Knight–This movie is such a masterpiece. Ugh, I could watch this movie on repeat and never tire of it. They made some changes from the original story, but I love what David Lowry did with this and just love everything about it.
The Hustler–This movie is definitely an improvement from the book. The book lacked the emotion of the movie and I mean come on, you get amazing monologues from Paul Newman, George C. Scott and Pieper Laurie!
The Revenant–Such a powerful movie with stunning cinematography! And once again, the movie was a more emotional experience than the book, and the ending is much more satisfying than the book ending.
Matchstick Men–This movie is just so heartwarming and funny and I loved every minute. The book is good, but Nicolas Cage, Sam Rockwell, Alison Lohman and director Ridley Scott really elevated the story and made it so fun and sweet.
Ones that made me cry
Misery book-Stories about people overcoming something against all odds is just so inspirational and when it is written well, it is almost always guaranteed to make me cry.
The Lost Daughter movie–Olivia Colemans performance as Lena was just so vulnerable and pitiable and her emotions were so raw it really got to me and made me cry even though the book hadn't.
The Glass Castle movie–I like the book better, but the movie made me cry whereas the book hadn't! There was one scene that was really well placed and it made me cry because it was a great representation of alcoholics who are good people and want to be good to others, but their addictions tend to take over and they can lose that goodness. But in the scene I am thinking of, was when that goodness showed through.
Doctor Sleep book–I'm realizing that all of these aside from The Lost Daughter have to do with addiction! You can tell what really gets me. But this book had such an impactful scene showing Danny breaking the cycle of addiction in his family and it was so powerful and wonderful.
Least favorite book
I'll keep the negativity to a minimum and just list one. I didn't read many books I disliked, and there were only two really that came to mind.
House of Gucci–This book focused too much on the business side of things which I had zero interest in, all those technical details. I liked reading about the family but having all the business stuff really made the book drag.
Least favorite movie
The Snowman–This movie is notoriously bad, and I have to agree with the general consensus. I didn't particularly like the book either, so it wasn't starting from a great place to begin with in my opinion.
The weirdest
The Double by Jose Saramago was the weirdest book and the hardest to understand. I think I did a pretty good job analyzing it though and am happy with my conclusion.
Made me laugh
Matchstick Men movie-Nicolas Cage and Sam Rockwell! Need I say more?!
Deep Water movie–There were so many scenes involving the husband and wife and her boy toys that made me laugh out loud. But one scene in particular is when the guy comes over for dinner in the first part of the movie.
Bullet Train book-Again, just such a fun time! So ridiculous at times and some funny dialogue. The movie also made me laugh out loud, but I think the book was funnier.
Best Pairing
These are ones where the book and movie were both excellent! With each of these, I still said the books wins over the movie, however these adaptations are still incredible and I would highly recommend the movie along with the book!
Goodfellas/Wiseguy
The Power of the Dog
Gone Girl
Anne of Green Gables
Season Two Stats
Most played podcast episodes
We Were Soldiers (this one is the highest played episode but it came out the end of season one so technically it shouldn't be included in my season 2 recap. But it had come out the end of July, so it didn't get the chance to do well last year)
1. Nightmare Alley
2. The Phantom of the Opera
3. The Road
4. Misery
5. The Green Knight
Most viewed YouTube videos
1. Nightmare Alley
2. Death on the Nile
3. Deep Water
4. House of Gucci
5. Misery
Highest podcast plays by country
1. USA
2. United Kingdom
3. Germany
4. Canada
5. Belgium
Top USA cities
1. Columbus, Ohio
2. Ashburn, Virginia
3. Phoenix, Arizona
4. New York, New York
5. Salt Lake City, Utah
Upcoming books vs movies
And that wraps it up for my season two recap! Thank you so much to those of you that have followed me on Instagram, subscribed to my channel, been listening to the podcast-your support means so much to me! Here's to season three!
Oh, which I wanted to share some projects I want to cover in the next year. As far as new releases, we have The Nightingale, Killers of the Flower Moon, White Noise, Silent Twins, Blonde, She Said, Salem's Lot, The Wonder, and I know there's more but those are the ones coming to mind. As far as non-new release, I will of course be keeping up with the Stephen King content, I have also been thinking of covering Good Omens because I've heard both book and movie are hilarious and I want more humor in my life lol. You can also expect more books about addiction, Beautiful Boy, Candy, and maybe even Requiem for a Dream. The Godfather is coming up in September, and I also want to cover Casino sometime in the next year. Jaws is another classic I want to do, and I will dabble in fantasy and cover both The Hobbit and some of The Chronicles of Narnia books.
What are some you would like to see me cover in season three??